Dyazo, India's leading consumer electronics, bag packs, and travel accessories brand originated with the aim of making quality products affordable. Dyazo engineers quality products/solutions for consumers worldwide and seeks to change the way you live, work and play.
With a solidified reputation and longstanding commitment to customers, Dyazo continues to grow while setting new goals on maintaining its core values of smart, protective, and innovative products.
Objectives and Challenges
Dyazo's portfolio of products is complex with a number of categories like electronics, bag packs, laptop stands, etc. They had different objectives for different categories – scale well-performing categories, reduce spending and optimize categories that weren't performing well and increase awareness around new products that were planned for launch.
As our team dived deep into Dyazo's existing account and campaigns, we identified that most of the sales were driven by a single Auto campaign where most of the products were advertised. Even within the campaign, the majority of sales were driven by a single product. This made it impossible to control bids, spending and ACoS at a product level.
Another challenge was the number of products and their variations. There were 40+ ASINs, with 3 variations per ASIN on average. There was a clear opportunity to strategize and organize the products into their respective campaigns and optimize them in accordance with Dyazo's objectives for that particular product.
Lastly, we took over at a time when the The Great India Festival was approaching. We had to ensure we do not disrupt things and make changes in a gradual and controlled manner.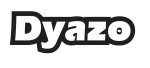 After trying multiple agencies and service providers, I heard about Adbrew – a software based Amazon Ads management company. Without their support we would have never reached our goals that we set out for ourselves. The best thing for me about Adbrew is that they have taken away all of the day-to-day management, sorted it all out, and grown the sales whilst reducing the ACOS. They are quick to respond and make adjustments based on changing dynamics like supply chain issues, or on-going sales, etc. Their monthly category level reporting has not only helped us with rich insights but also calibrate our brand's objectives.
The first step was to organize and group Dyazo's products which were from the same category and could be advertised together. We leveraged Adbrew's labels and filters to group such products together. This grouping was later used to configure goals, launch campaigns and track performance.
Once we grouped the products, we ended up with 25+ product groups, and our strategy was to launch 7 campaigns per group – defensive campaigns, branded campaigns, etc. This would have been a mammoth task requiring several hours of manual effort, but we were able to launch these campaigns within minutes using Adbrew's campaign launcher which allows us to configure custom campaign structures and launch campaigns in bulk.
For new products, we ensured we launched Sponsored Brands and Display campaigns to increase awareness for those products.
Are you looking for help with Amazon PPC?
We can talk about your requirements, problems that you want Adbrew to solve, go through our demo, talk about pricing or just catch up in general!
Migrating to new campaigns
We did not dial down the existing campaigns immediately. We started reducing the budget for older campaigns, and ramped up the budget on newly launched campaigns. We also primed the new campaigns by seeding them with profitable and relevant keywords from existing campaigns. This was a breeze using Adbrew's account-level target analyzer and search terms explorer which allows you to filter and add new keywords in bulk with a simple UI.
For the new campaigns, we setup automated target harvesting funnels which moved new profitable search terms from auto campaigns to broad, phrase and other campaigns. We also setup different bid automation based on the objectives specified for the campaigns' respective category. The system made 1000+ bid changes every week to ensure the sales and ACOS objectives were on track.
"Over a period of 3 months, Dyazo's ACOS saw a reduction of 46% with each product group meeting its objective. During the same period, we saw an uplift of 300% in sales."
Managing The Great India Festival
During the festival, we ensured that the rule parameters were relaxed ahead of time. This ensured smooth sales during the festive season and we immediately rolled back the parameters as we raced to control ACOS post the sale event had wrapped up. This was seamlessly done since changing a ruleset in Adbrew impacts all associated campaigns in bulk, we did not have to go through individual campaigns (500+) individually.
Over a period of 3 months, Dyazo's ACOS saw a reduction of 46% with each product group meeting its objective. During the same period, we saw an uplift of 300% in sales. We were also able to uncover actionable insights through our reporting, which helped Dyazo calibrate their goals per category. Owing to these fantastic results, the brand plans to launch 30 new products over the next quarter and increase their spend which should ramp up their sales significantly over the coming months.