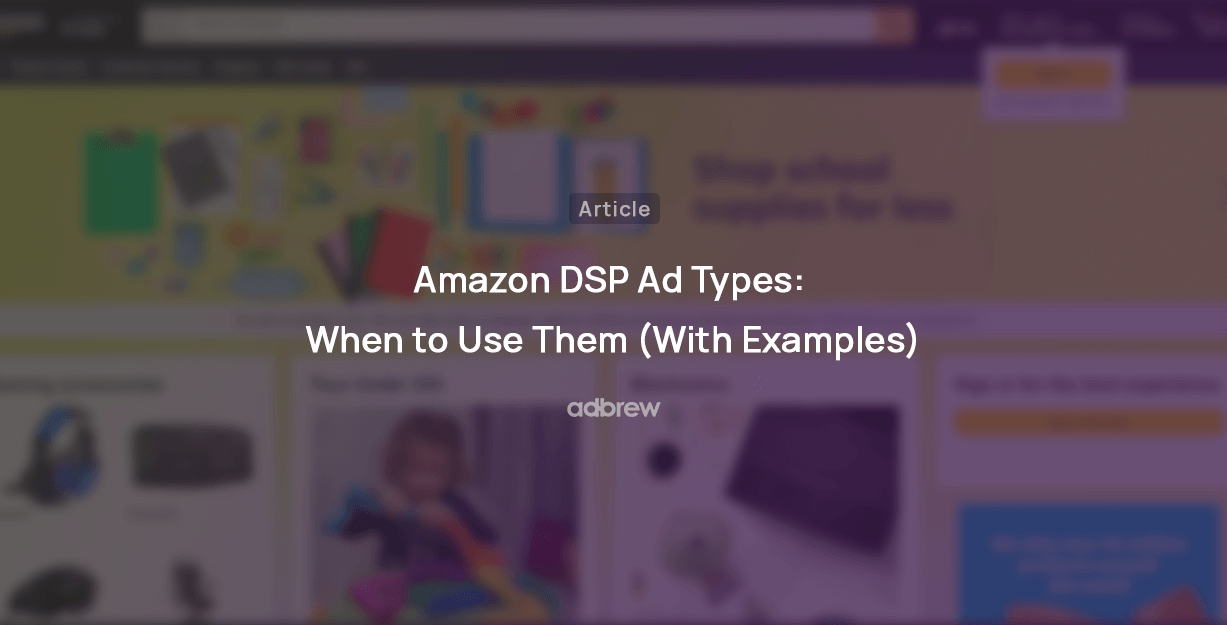 With more and more shoppers turning to Amazon for online shopping, it is obvious why brands are eager to leverage Amazon DSP advertising in 2023.
If you're among these brands and find it difficult to understand the different DSP ad types, you have come to the right place.
This article guides you through the four primary ad types of Amazon DSP advertising. We'll provide insights on when and how to strategically use them to craft successful Amazon DSP campaigns.
The term "Video Ads" might naturally bring Sponsored Brands Video Ads to your mind. However, Amazon DSP offers advertisers the flexibility to showcase their video ads both on and off Amazon, with much more control over the type of audience they wish to target.
There are two types of Video Ads:
OTT or Streaming TV Ads
OLS or Video Ads
Ads that appear within video content are known as OTT (over-the-top) video ads. These are full-screen videos that can be shown alongside high-quality streaming content, including the latest movies, TV shows, curated news, or live sports. These ads are not clickable and primarily focus on driving awareness for the brand.
These are the video ads that are served on third-party sites. Users can be redirected to the Amazon product detail page or the brand's website after clicking on the ad. These ads are super helpful in driving brand awareness for either an overall brand or a specific product from the brand.
Dynamic Responsive eCommerce Creatives (RECs)Ads
RECs ads are a comprehensive alternative to traditional dynamic e-commerce ads. Previously, you had to manually create multiple ads of various sizes. However, with responsive eCommerce ads, the entire process becomes automated. They can auto-generate eCommerce display ad creatives featuring up to 20 products. These ads are powered by machine learning and will pause the ASINs that run out of stock, updating the ads with available alternatives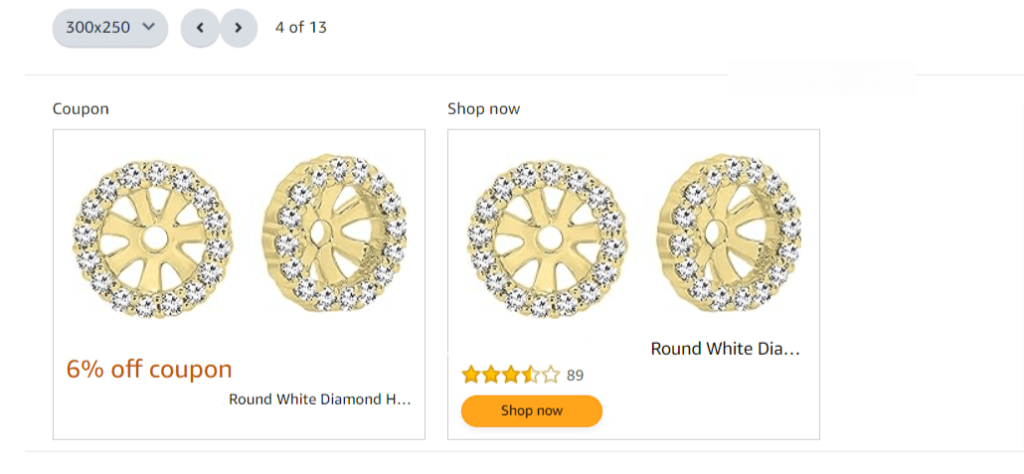 These ads are designed to capture audiences on Amazon Music and third-party Amazon publisher services. They are 10 to 30-second audio snippets that help deliver and elevate your brand's message. They are priced on a cost-per-thousand-impression (CPM) basis, making them preferable for sellers.
According to Amazon:
Audio ad campaigns deliver:
1.1x higher ad awareness compared to third-party benchmarks for audio in the industry.
2x higher favorability compared to third-party standards for audio in the industry.
1.9x higher purchase intent than third-party audio benchmarks in the industry.
Currently available in the UK only, these Podcast programmatic ads provide advertisers with an exclusive inventory with a diverse mix of podcasts from Amazon's owned and operated podcasts, brand safety, and reporting.
As podcasts have become so popular these days, DSP podcast ads are one of the best ways to reach a vast audience base who regularly listen to their favorite podcast host. With the right messaging, these ads can work great in building trust.
These are straightforward image ads and don't include any dynamic elements. They are perfect for mid- and upper-funnel advertising. You can include a call to action, such as "buy now" or "shop now," in the image to induce people to click on the ad. Users can be redirected to product detail pages, brand store pages, or custom landing pages after clicking on the ad.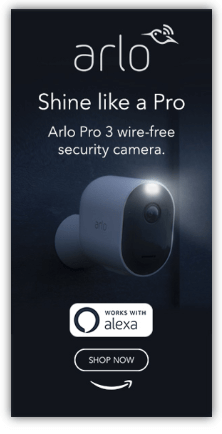 These rectangular banners that appear at the tops and bottoms of mobile screens while users browse websites and apps. They are less intrusive and more user-friendly, aligning with the preferences of mobile users.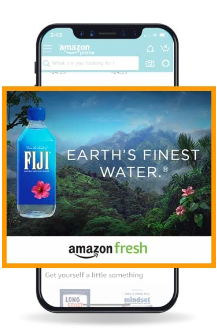 Whether you're looking to drive awareness at scale by displaying your brand during streaming content or reaching people listening to podcasts or focusing on driving conversions with responsive e-commerce ads, Amazon DSP has something to offer for all your use cases.
Related Blogs
Every advertiser wants their ads to reach a broad audience. However, showing an ad too many times to one person […]