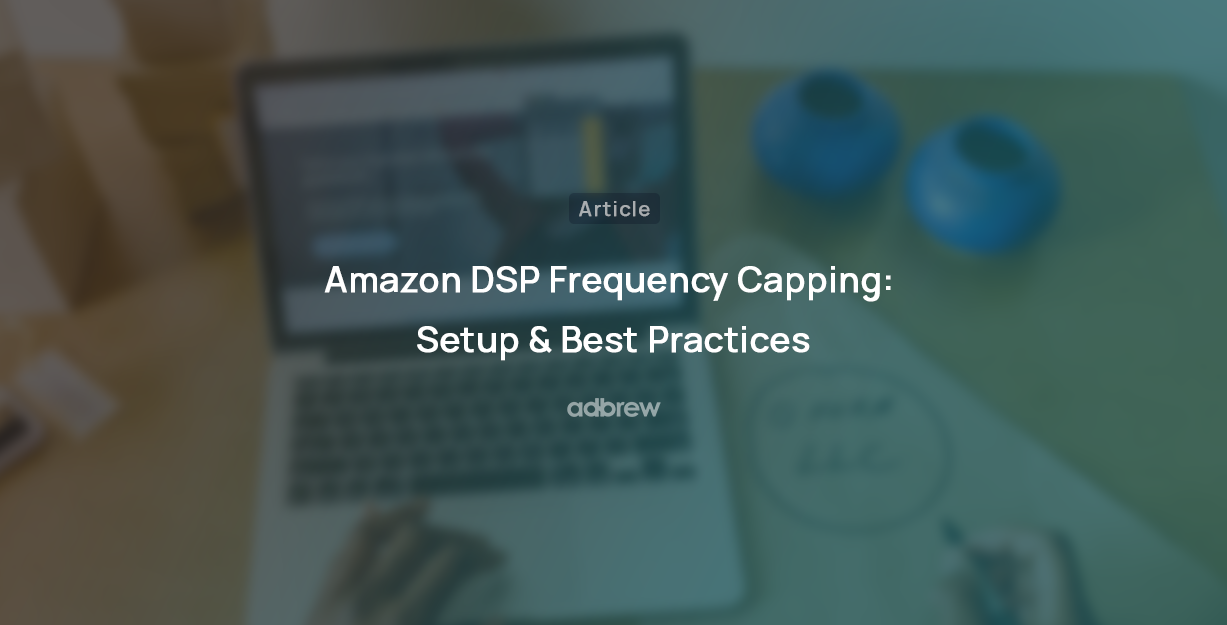 Every advertiser wants their ads to reach a broad audience.
However, showing an ad too many times to one person can be expensive and inefficient.
There is a contrast between maximizing your ad reach and annoying your audience by showing them repetitive ads.
Offering the same ad to a single user repetitively can negatively impact the campaign's performance, as the user will be more likely to ignore an ad after some time.
This contrast can be handled by using a frequency cap.
In this blog post, we'll discuss what a frequency cap is, the ideal frequency cap settings, various types of frequency capping, and how to set up a frequency cap in an Amazon DSP campaign.
What is Frequency Capping?
Frequency capping is a strategy that limits how frequently a specific ad is shown to a single user within a defined time frame. This restriction aims to prevent ad fatigue and enhance the user experience.
This helps keep ads content interesting by ensuring that the ads are displayed to the right customers at the appropriate times, preventing users from becoming bored by seeing the same ad repeatedly.
Different Types of Frequency Capping
Here are the four common types of frequency capping that you'll come across in digital advertising:
Impression Frequency Capping
Impression frequency refers to the number of times an ad is shown to a user. Setting up an impression frequency cap helps ensure that your ad isn't shown to a user repeatedly.
View frequency refers to the number of times a user views and interacts with your ad. This provides insights into users' interest when they repeatedly see the same ad and when that interest declines.
Time capping refers to the number of time an ad is shown within a specific time frame, rather than the number of times it's shown, irrespective of the period.
DSP Ad Frequency reporting through Amazon Marketing Cloud
DSP Ad Frequency report helps you identify how often you should be showing ads to a particular audience. You can generate this report through the Instructional Query in Amazon Marketing Cloud. The report looks at data from your DSP's ad campaigns and tells you how many times an ad was seen by a particular person and what that person did afterward, like clicking on the ad or making a purchase, etc.
How to Setup a Frequency cap in Amazon DSP?
Amazon allows you to set up a frequency cap at both the 'order' and 'line item' levels of your DSP campaign. Here is the step-by-step process on how you can set up a frequency cap at both levels.
1. Open Amazon DSP Campaign Manager.
2. Create a new 'order' or open the 'order settings' of an existing campaign.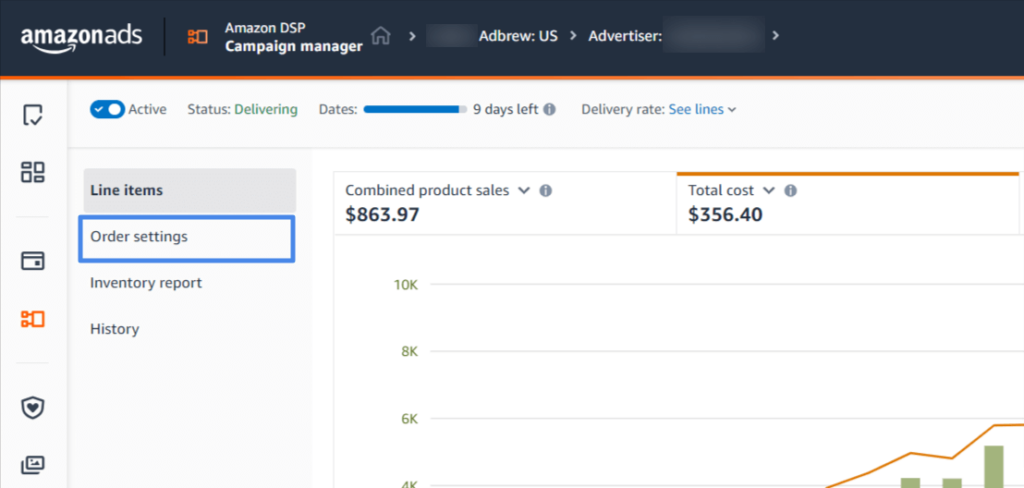 3. Scroll down to the last 'targeting and optimization section,' and there you will find the frequency cap settings. Here, you can enter the 'X' number of times you want your ads to be shown during the 'X' number of hours or days.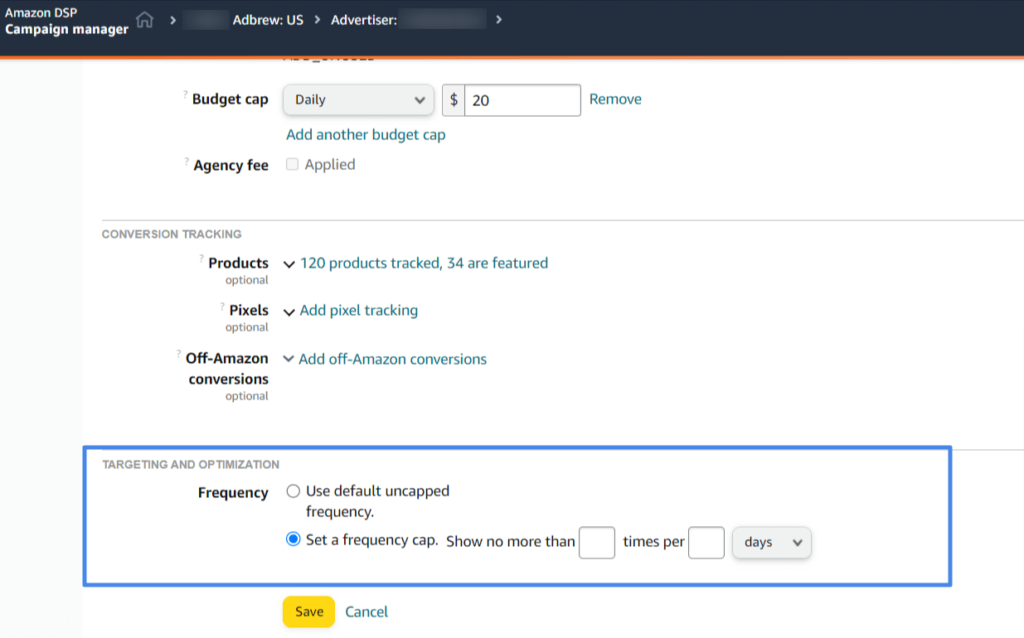 4. Similarly, you can create a new 'line item' or open the settings of an existing line and scroll down to the 'delivery section.' Once there, you can enter the number of times you want your ad to be shown within a specific time frame.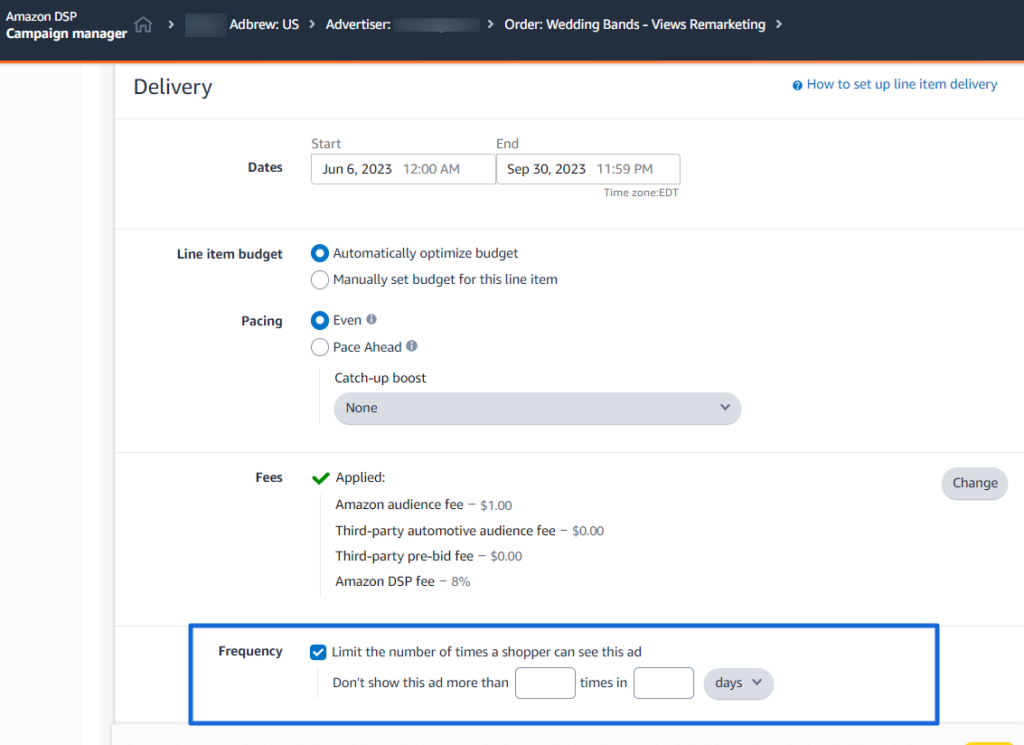 Best practices of frequency capping:
1. Adjust the frequency caps at different stages in the customer journey.
Using a single frequency cap for various ads might not be beneficial since each type of user would want different information at different stages of their journey. For example, a new-to-brand customer might need to know all about the brand regarding its products first, while a pre-existing customer would not want to know about the products while he wants to know about the trending offers, discounts, etc.
2. Utilizing different creatives at different times
While we use frequency capping and dayparting to limit ad impressions, employing different creatives at various times and frequencies will keep the ad interesting for a longer duration for most users.
More helpful resources around Amazon DSP:

Final Thought on Amazon DSP Frequency Capping
In conclusion, having a frequency cap on Amazon DSP is essential for optimizing campaign performance while maintaining a positive customer experience. Campaign goals, target audience, and ad format should guide your frequency cap decisions.