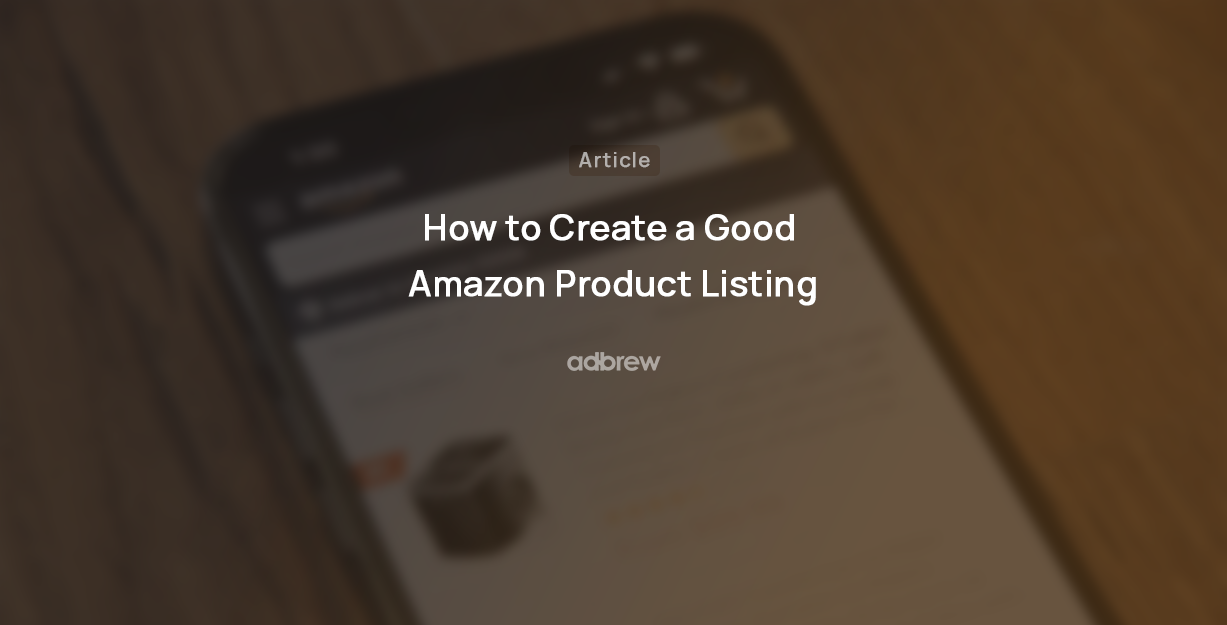 If you're a seller on Amazon, you would know it's important to rank your products well and drive sales.
But what exactly does "rank well" mean?
A well-optimized Amazon product listing will help Amazon rank your product organically, even if it seems difficult at first.
Tips to optimize Amazon product listing:

Amazon A10 is an algorithm that determines the likelihood a product will be purchased. This can be a good or a bad thing, depending on your product listing. If your listing has been optimized well, it will perform better than if it isn't optimized at all.
The first thing is to check the title, bullet points, A+ content, Alt tags and backend search terms. To get high CVR search terms, you need to find out the keywords your competitors are ranking on and then add them to your listing. You can find this out with Brand Analytics itself, without any Reverse-ASIN tool. Here are the steps to follow
Identify top 5 to 7 direct competitors of your products and add them to the Enter the ASINs box:
Ready to get started with Adbrew?
Use Adbrew's Search Term Negation Automation to dynamically and accurately reduce wasted ad-spends
Once you have added multiple competitors' ASINs, Amazon will show the relevant search terms, their frequency rank, the top 3 clicked ASINs per search term, their click share and their conversion share.
Download the list and then add it to excel to get unique keywords to add to your Amazon Product listing. At the same time, you need to find out a few highly relevant search terms for your product and their search volume. So that you can start the campaigns with these.
Once this is done, create the listing by using these keywords. While creating a title, the first 5 keywords should always be the keywords that have a high search volume. You can add your brand name afterwards. This is because it helps in organic ranking and indexing. In on instant, we noticed that a slight change in title improved organic ranking and thus reduced the ad-sales ratio from 60% to 25%.
While you are preparing the content, ask your design team to create:
3-4 Product images
1-2 Lifestyle images
1-2 Infographic images
1 Group image (if you have variations of size and color)
A+ Content
Video
While adding A+ content to the listing it is important to add the following:
500-1000 words of copy for Amazon SEO
100 keywords per image for the Alt tag
Lifestyle images that have white background ones
Product chart with links for comparison and awareness
If your brand is registered on Amazon then you can add a brand story and premium A+ content too. The brand story is a carousel display with full-screen background on desktop and mobile devices while Premium A+ content displays in the Product Description of the detail page and includes:
Interactive hover hotspot modules
Multiple video modules
Enhanced comparison charts
Larger images on the detail page
Carousel modules
Q&A moduleA

To publish premium A+ you need to meet the following requirements:

Related Blogs
The Amazon Black Friday and Cyber Monday sale is just around the corner. It's no secret that this marks one […]